Build Your City in Clay – A Summer Youth Workshop
Check out some photos of the event here!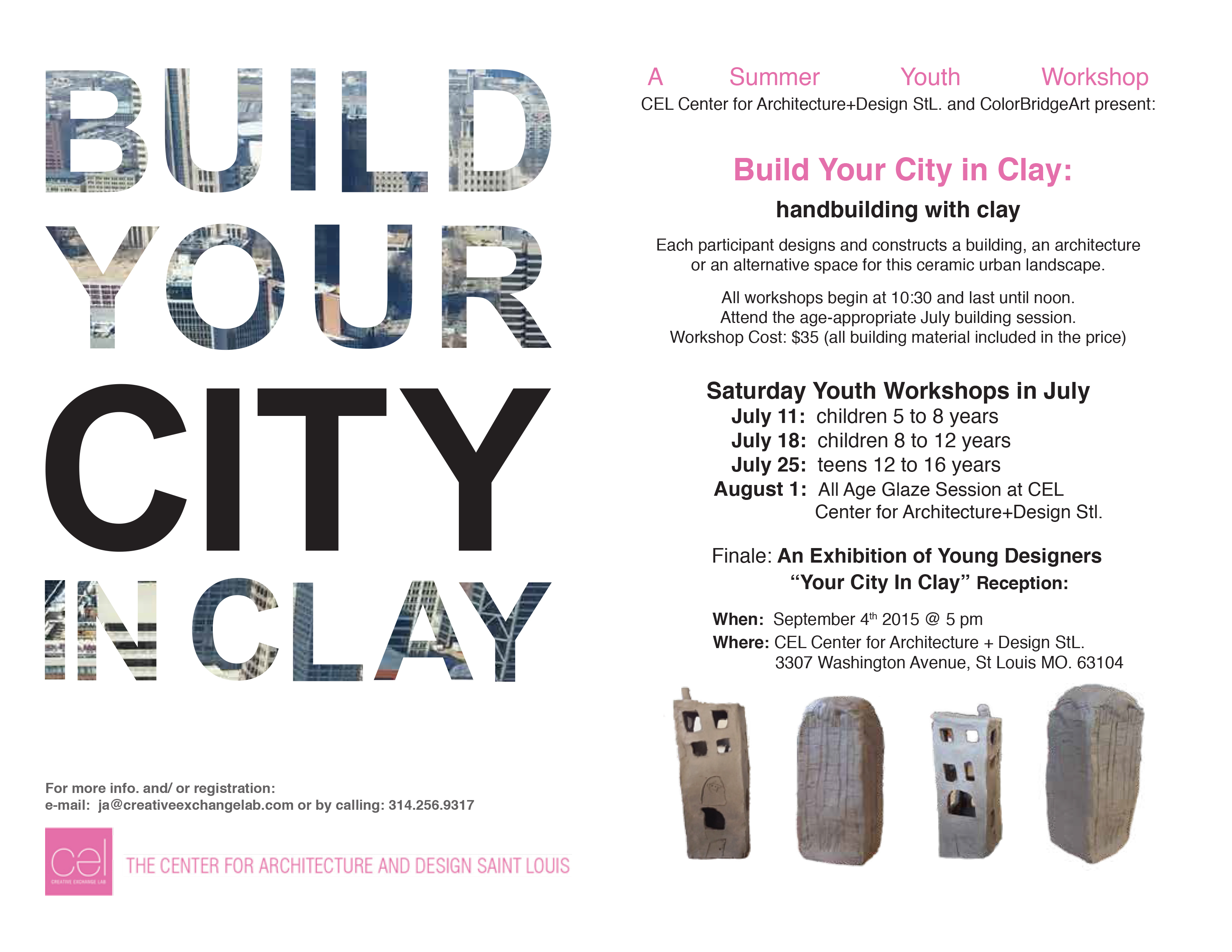 This entry was posted on Wednesday, May 13th, 2015 at 10:18 am. It is filed under CEL's Public Interest Community Design Projects, design & architecture, Events, Front Page News, Uncategorized. You can follow any responses to this entry through the RSS 2.0 feed.