CEL's National Endowment for the Arts Award 2015, Artist in Residence talk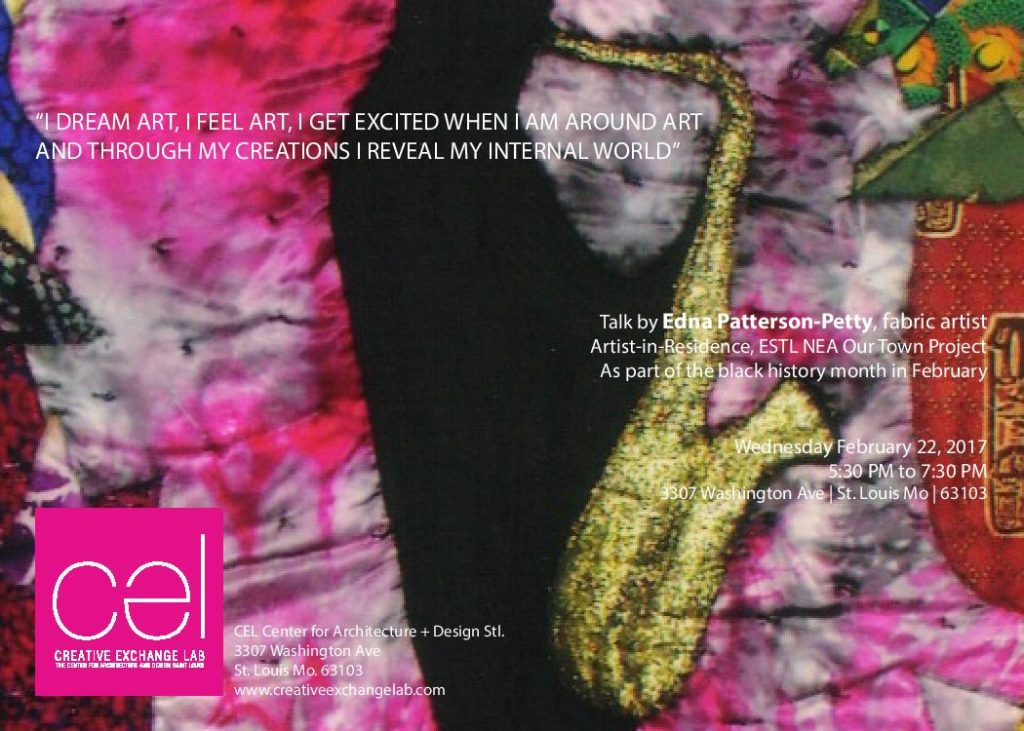 CEL's National Endowment for the Arts Award 2015 Artist in Residence talk
Reception:
Wednesday, Feb 22 from 5:30 pm to 7:30 pm
This will be a one day exhibition
Address:
CEL Center for Architecture + Design StL
3307 Washington Ave, St. Louis MO 63103
Please join us for the opportunity to hear from artist Edna Patterson-Petty.
"I dream art, I feel art, I get excited when I am around art, and through my creations I reveal my internal world." 
Edna Patterson-Petty is nationally known for her art quilts and the stories they express. She has won several awards including the Grand Center Visionary Award and the 2008 NAACP Arts Award. Her quilts have been exhibited in galleries nationally and internationally.
She is a resident of East St. Louis, IL. She graduated from Southern Illinois University Edwardsville with a Bachelor of Fine Arts, a Master of Fine Arts degree in Studio Art, and a Master of Fine Arts in Art Therapy.